PORTFOLIO LUXURY HOME / LUXURY HOME DESIGN
Here are some of our luxury home design portfolios:
Luxury Home Architect Services by Studio JAJ
(update 25 February 2020)
Definition of a Luxury Home
What is a luxury home? Perhaps many of us dream of owning a luxury home someday. If you've been craving for a long time and want to immediately build a luxury home, maybe this is the right time.
You can start from estimating the composition of the desired space, the prepared budjet and start searching architectural services to design your luxury home. Team Studio JAJ We have also been serving our clients' requests for home designs that we can say are in the category of "luxury", both in Jakarta, Bali and from several other regions throughout Indonesia.
Actually what is the definition of a luxury home? From our experience, we try to define the criteria for a house like what is referred to as a luxury home.
Some of these criteria include:
1. Has a building area above 600m2
A luxury home usually has a broad building area, above 600 m2 and a land area of ​​more than 500 m2. This house usually has spacious rooms and differs from most standard 4-5 bedroom residences in an area of ​​300-400 m2.
A house will have a spacious master bedroom (over 30 m2), a spacious living room, a car garage and rooms measuring over 20 m2 to be categorized as a luxury building. Certainly those of you who live in a house like this will feel comfortable with spacious and spacious rooms.
2. Complete Room Composition
In a public house, the composition of the room will not be as complete as a luxury home, where a luxury home has several additional rooms and facilities compared to a normal house. In a standard house, the standard room composition usually consists of a master bedroom, bedroom, living room, guest room, kitchen, dining room. In luxury homes there are usually several special rooms including a gym / fitness room, a small mosque, a home theater, a library, and even a special room for wardrobe.
Bedroom design is one of our luxury home designs
3. Material / Finishing Specifications Above Average
In luxury homes, specifications and finishing materials usually use premium materials on some or all of the house, such as marble or wood floors, classmates grohe, wood like teak or ironwood for frames and doors. Some of our clients value the budget for marble floors even exceeding the average of a 200m2 residential house, and the set is worth hundreds of millions.
Some also like the custom look for the interior of the room such as the addition of natural stone material exposed to the walls of the room such as the living room. If you want a class of luxury homes like this, studio JAJ with Luxury Home design package ready to help you!
4. Price or development cost
With the material used and large buildings, of course it will affect the cost of development. Our estimated standard building material for residential housing falls at a price of Rp. 5,5 million / m2 (in Jakarta, assuming the beginning of 2020) while with premium materials such as the above, it can fall in the range of 8 million ++ per m2 to Rp. 20 million / m2.
If you are ready to realize the luxury home of your dreams, then assuming the area of ​​the building is 600 m2 with a value of Rp 2 million per m8, then the budget that you have to prepare for the construction of this house is around Rp 4,8 billion for the condition of the building outside finishing including other costs such as the perimeter wall, garden, swimming pool, carport etc.
If you're looking for an option to luxury home design You and have visited our website, Studio JAJ has a new service viz Luxury Home. This Luxury Home is a new service that is specifically for those of you who want a custom, unique and high level of home design based on your and your family's primary needs.
For those of you who choose this service, in addition to being experienced in designing dozens of projects, we provide a special team to be responsible for your design and our Principal Architect who intensively and directly conducts quality control to ensure your wishes are fulfilled both in terms of function and beauty.
And when you entrust your home design, we will also actively escort you during the preparation or construction process so that the design can be built according to plan. Starting from the selection of materials and suppliers, Whatsapp group to discuss, a special team for consultation, including us will also document your home with free after awakening.
If you are interested and want to find out more information about Luxury Home, you can contact us:
Examples of Luxurious Home Designs
Here are some of our luxury home design portfolios:
See full at Architecture Luxury Homes 2 Storey 10 Bedrooms Contemporary style bedrooms in Jakarta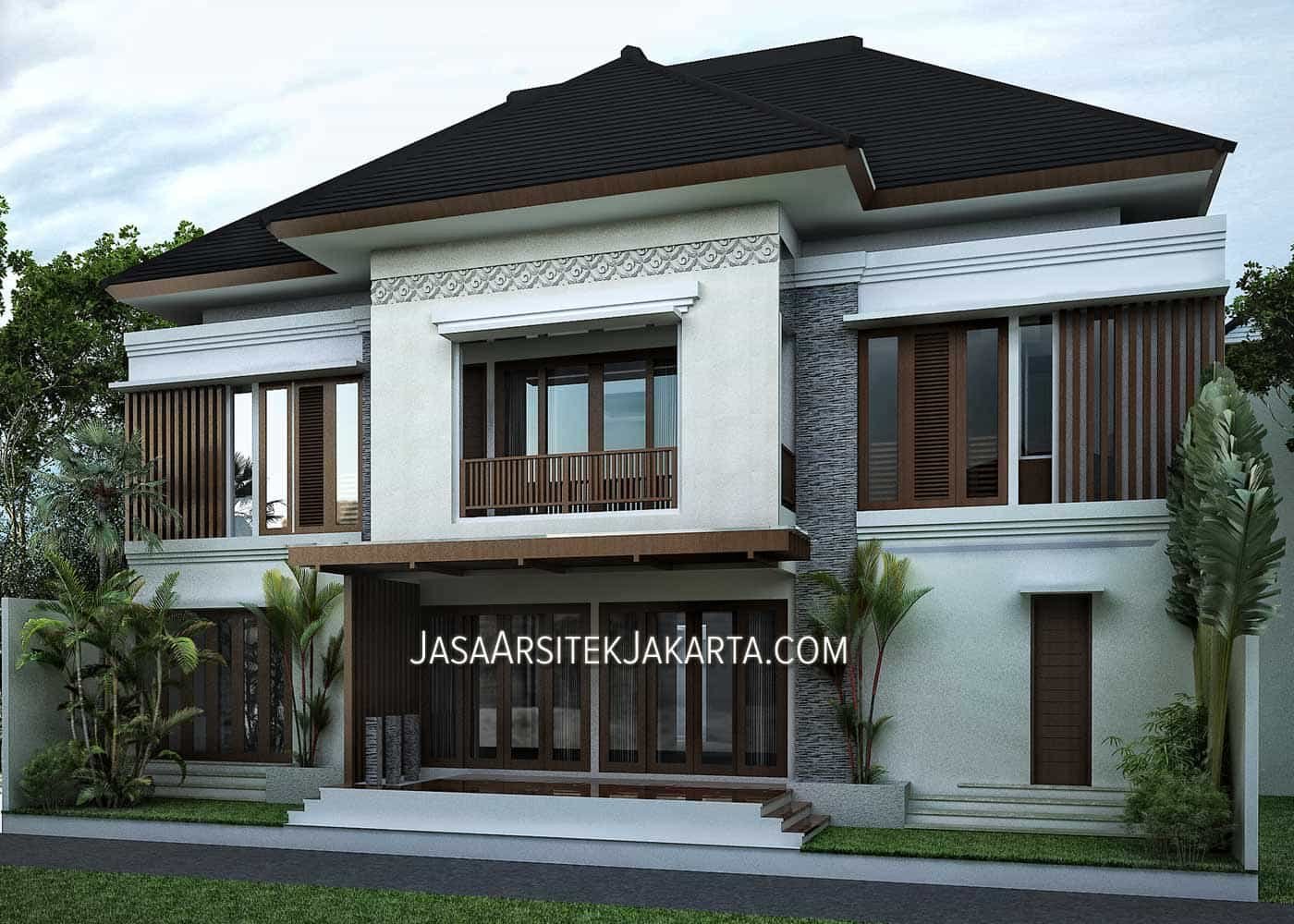 More is in house design area of ​​900 m2 bu Hasan
More is in home design area of ​​450 m2
Here are some designs on progress (rough 3D) for home design area of ​​570m2
Design Costs for Luxury Homes
If you have plans to build a luxury home and want to search luxury home architect services right, then we are ready to provide solutions for you in the form of stylish architectural services tropical Bali villa designs and other styles. Our design is characterized by a combination of natural stone, wood and glass and comfortable lighting and air. We hope that those of you who like the style of villas in Bali can realize the atmosphere of this Villa Bali style in the luxury home of your dreams. This style is also a new alternative if you are tired of the minimalist or modern style that is common today.
How much do you have to pay for the design? Especially for this luxury home design, our cost per m2 is IDR 175.000 / m2 for an area of ​​601 m2 and Rp 80,000,000 for an area of ​​500-600m2. This price includes:
free consultation
3D image
Complete working drawings (Architectural, Structural, MEP)
So with this completeness you just need to find a home contractor to carry out the construction.
What is the next step?
For more details, also visit the page Procedure and Completeness of Our Design If you are interested to ask further questions you can contact us via WA 081222437888 (Gus Pra) Save Save Save Save Save
Save