We serve design consultations via online (e-mail, telephone, WhatsApp) for all of Indonesia and direct consultation for Jakarta and surrounding areas. Please understand now does not provide development services (architectural & home design services only).
* You can also read first our design procedures and costs and you can also visit our design portfolio here.
Before that, How was the initial consultation stage with Studio JAJ before starting the design process?
Building the Better Society
Our Design Process
Here is an overview of the design process that you will go through with us, from start to finish.
First Contact
For the first time contact can be done by means and media that are simple, easy, and owned by everyone - by phone or consultation via Whatsapp. Whatsapp media is one of the very practical and easy media to communicate via text, picture or video messages. The purpose of this initial consultation is so that you can understand our procedures in general and what you will get from our designs.
In this initial consultation you will get an overview and estimation of the building area or project cost according to the space requirements and the condition of the land owned. So, just to get this initial picture, we are happy to be able to serve you without the hassle of taking the time to meet or consult with our office.
Consultation
After knowing the initial requirements and you get an initial description of how the procedures and completeness of the design studio JAJ, followed by meetings / direct meetings that can be done in our office or other locations.
This meeting is also very important for you to get to know our concepts and mindset in making designs. So, all questions related to design in your mind can be asked in this process.
Designing
After all requirements including complete administration, approval of bids or draft contracts are approved, the next step is the design process from the initial concept, 3D to the design finish.
In this design process, consultation can be done directly at the office or other places (Jakarta / Bali locations) and via Whatsapp / Phone / email to outside the area.
Communication is also carried out both ways and team studio JAJ open in accepting all your input related to design, as well as providing design boundaries for the common good in order to create a "exceptional design"According to the Vision and Mission Studio JAJ.
Handover
After all design processes are finished, it's time for the handover process for both hardcopy (printout file) and softcopy of all image documents starting with 3D visualization images, 3D videos, layout drawings, complete working drawings and material lists. At this stage you can start the initial consultation before starting to build and we are very grateful if you can provide feedback or reviews for improving our services and services going forward.
After Sale
But it does not stop until the handover process, after the design is finished we can still be happy to serve consultations by you and the contractor. To discuss this we will also prepare Whatsapp Group media, where consultation can be done through Whatsapp group or come directly to our office.
Additionally, we will also document your home for free after it has been built.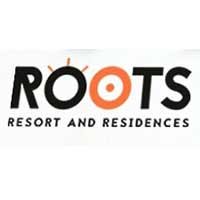 Currently studio JAJ have had representatives in 2 major cities namely in Jakarta (Office 88 Kasablanka) and Bali (Sading Selaras Housing) which are experienced in handling private home and commercial building projects not only from Jakarta or Bali but from all over Indonesia such as Aceh, Banjarmasin, Ternate, Banggai, Labuan Bajo, Papua , Lombok and so on even foreign countries like Nigeria and Australia.
Contact us now to create your best design, and you can also visit our design portfolio here.
Architectural Design
In Architectural Design we always focus on top-notch layout so it produces compact design, efficient and stay awake in terms of beauty.

interior design
interior design Studio JAJ focuses on presenting the harmonization of the room with the overall architectural style or concept.
Tropical Landscape Design
Landscape Design with a tropical style that characterizes our architectural design, for the harmony of the face of the building, interior design and parks become one unit.
STUDIO JAJ SUPPORT YOU KEEP PRODUCTIVE EVEN IN THE EMERGENCY OF COVID-19 Work with Studio JAJ when this is the right decision, because ...