ARCHITECTURE – INTERIOR DESIGN – LANDSCAPE DESIGN
Studio JAJ is an architectural consultant located in Bali and Jakarta. Studio JAJ has experience in hundreds of projects throughout Indonesia such as Jakarta, Bogor, Lombok, Bali, and several other countries such as Australia, Nigeria, and the Bahamas.
Now Studio JAJ open to projects throughout the Asia Pacific region and beyond such as Singapore, Australia, Thailand, India, Turkey, Vietnam, Philippine, Cambodia, etc.
Studio JAJ provides architectural design, interior design, and master planning services. With IAI certified architects, Studio JAJ always guarantees every design quality and distinctive. With a Modern Balinese touch, Studio JAJ will give a tropical Balinese ambiance to your home.
After working under 3 Architect Firm owned by France and Australian Architect in Bali for 3 Years, I decided to establish my Architectural Consultant in 2010.
As a certified professional Architect and member of IAI (Indonesian Institute of Architects), I recruit professional teams such as architects, interior designers, structure engineers, quantity surveyors, mechanical electrical, and plumbing specialist for Studio JAJ. He ensures that Studio JAJ always capable of serving and planning well in every project including in terms of budget control.
Principal Architect
IGN Andi Saputra, ST., IAI
In the year of 2020, we started to define our vision and mission statement while also continuously improve our quality in every aspect possible. It's not an easy task for us considering our vision will impact every design we make at the present and the future.
Moreover, our team in studio JAJ has always done the best to develop not only a home design for our clients but also the building they will proud of. We believe with the excellent design, comfort home, and optimal space will result in better individuals.
The better individuals will form quality families, and quality families also will improve our society in the future.
So, it becomes our vision statement: To develop a better society by providing exceptional design.
Co-Founder & Marketing Director
IB Widnya Sumaguna (Gus Pra)
Quality Over Quantity
One design at a time: We wouldn't complete dozens of designs at once, so no designs were completed in a hurry. Our experienced team works on your design carefully and thoroughly
Profitability Minded
For those of you who are planning a commercial project, with the right design and material selection you can save hundreds or thousands of dollar in the future, without reducing the aesthetics and function of the building. No need to worry about high property maintenance costs; Trust your project with us, and our team will think of it instead.
Yours are Unique
You are a unique person, so is your design. We do not adhere to 'templates' or ready-made designs, everything is tailored to your personal and most important needs.
Do you wish to own a home that reflects the modern villas in Bali whilst living in Indonesia or any other part of the world? Studio JAJ offers this architectural style to you from Bali to anywhere you might be. This style also can be applied for either home, villas, or any commercial design with modern Balinese style that will stand the test of time.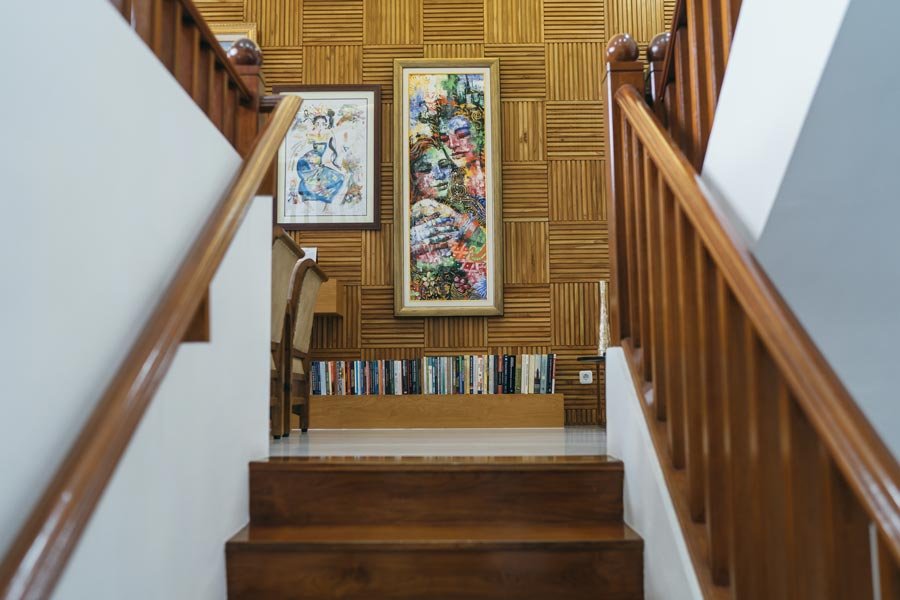 We believe that a house is not solely an investment or an asset but also a place where one can live and raise a family. At studio JAJ, our services not only limited to architectural or house design but also to provide a quality standard for you and your family.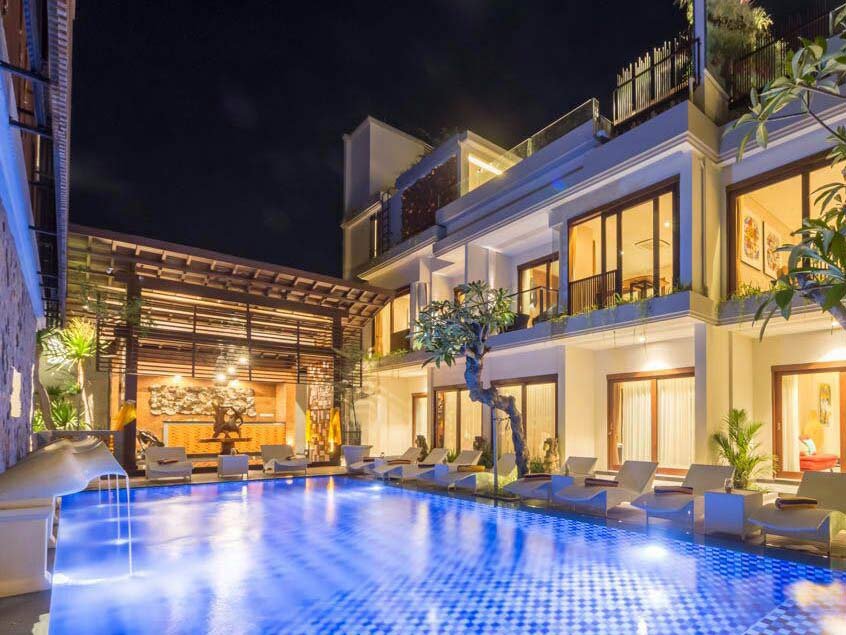 It also applies to our commercial design. From the awareness that many people have interests in the design that represent a "Balinese" esthetic, studio JAJ implements its characteristic: simplicity, modern, and villa-style with tropical touches to the overall design. So for you that seek the quality affordable architect in Bali, we have the expertise in understanding technical, business aspects, and budgeting of a building.
Studio JAJ is open to design anywhere in the world, offering architectural consulting services and also to introduce the Balinese design philosophy already well-known in Indonesia. As an experienced and professional architecture consultant in Bali and Jakarta, we will always try to understand your needs and combine it with our fresh ideas and more freedom of expression.